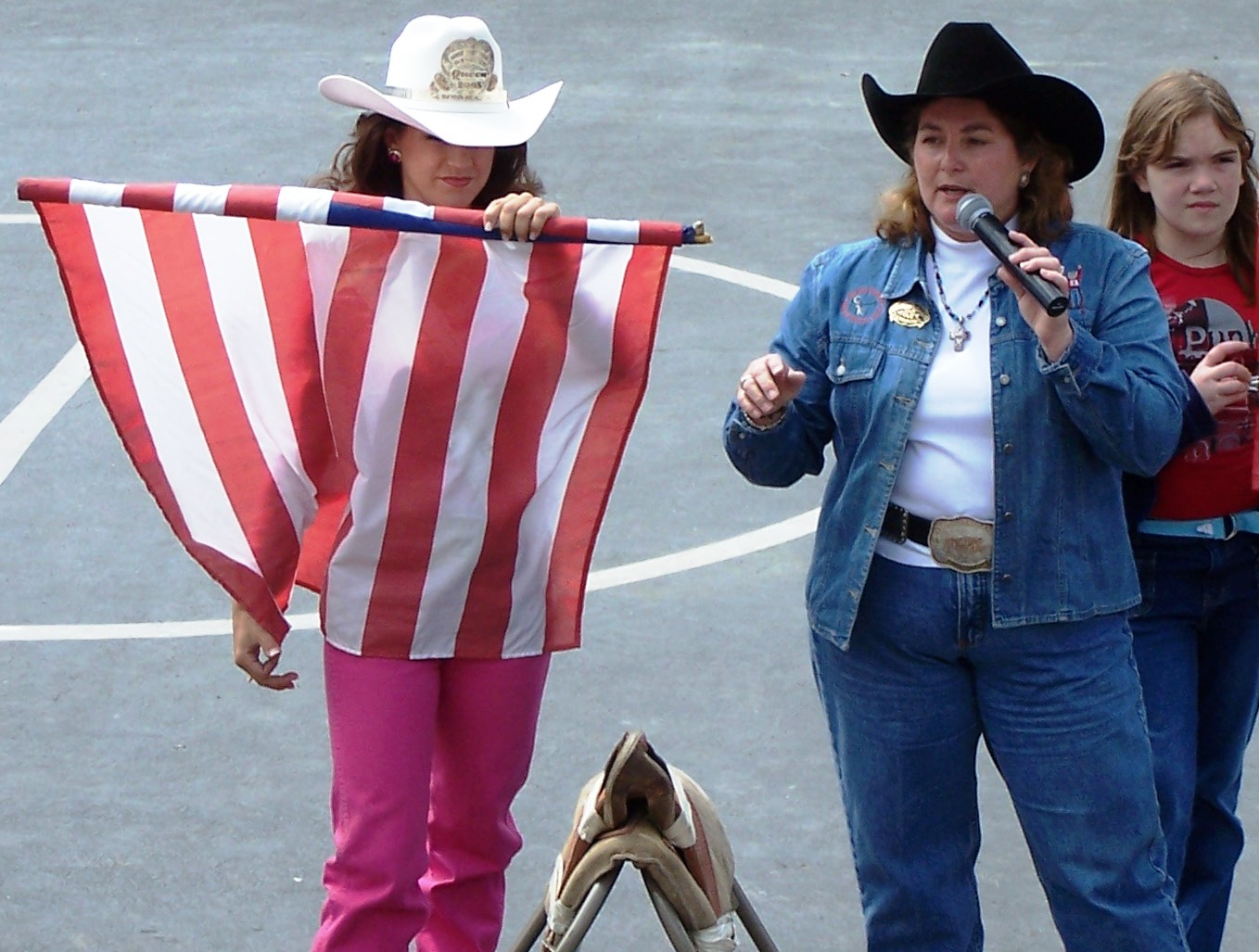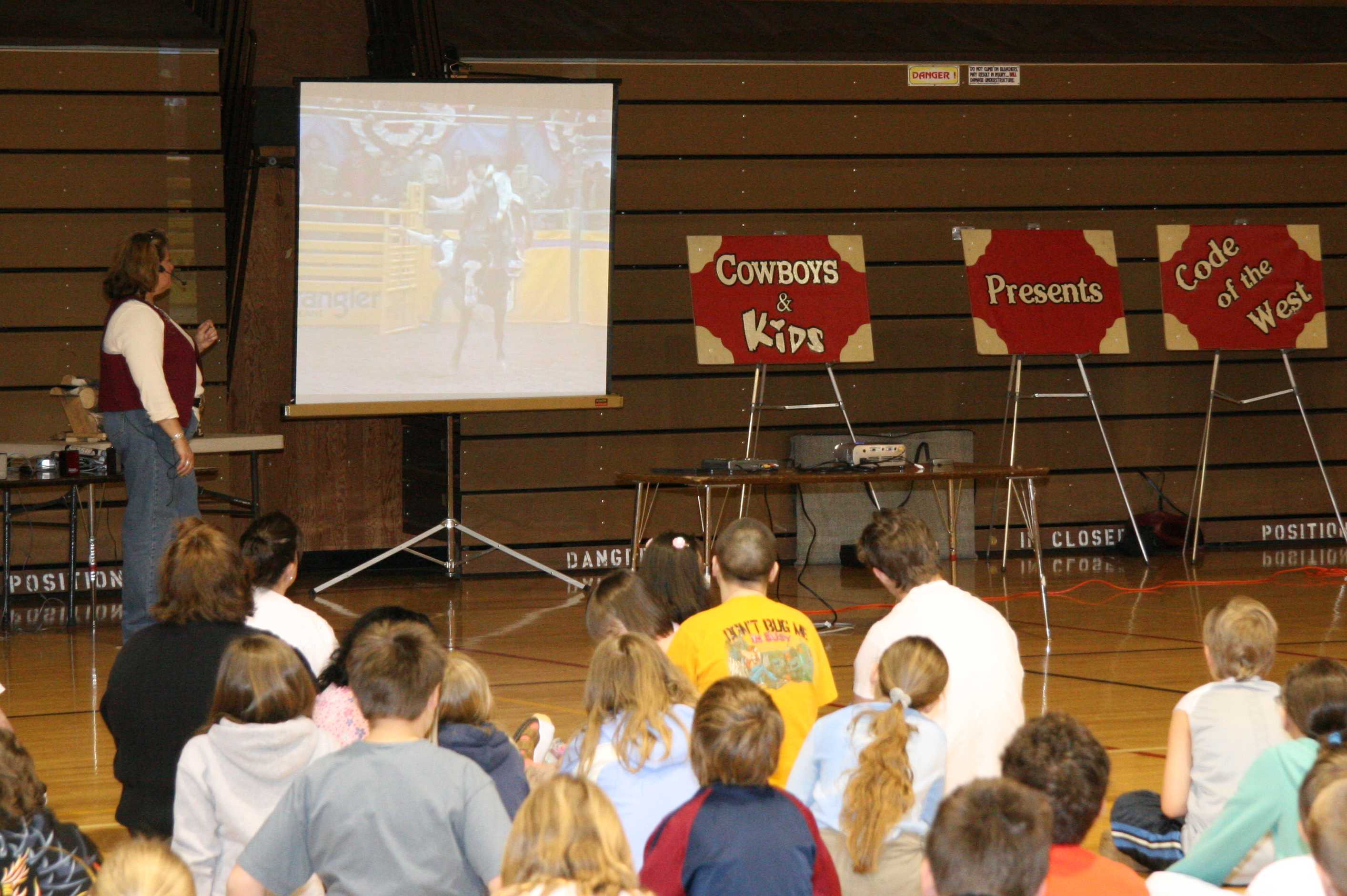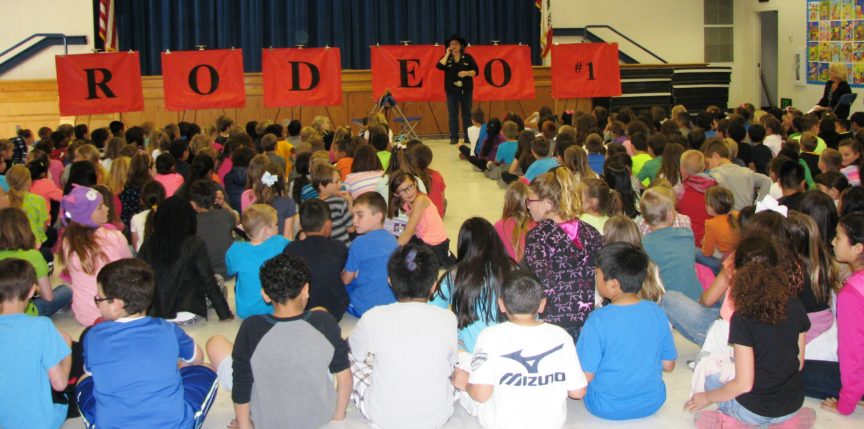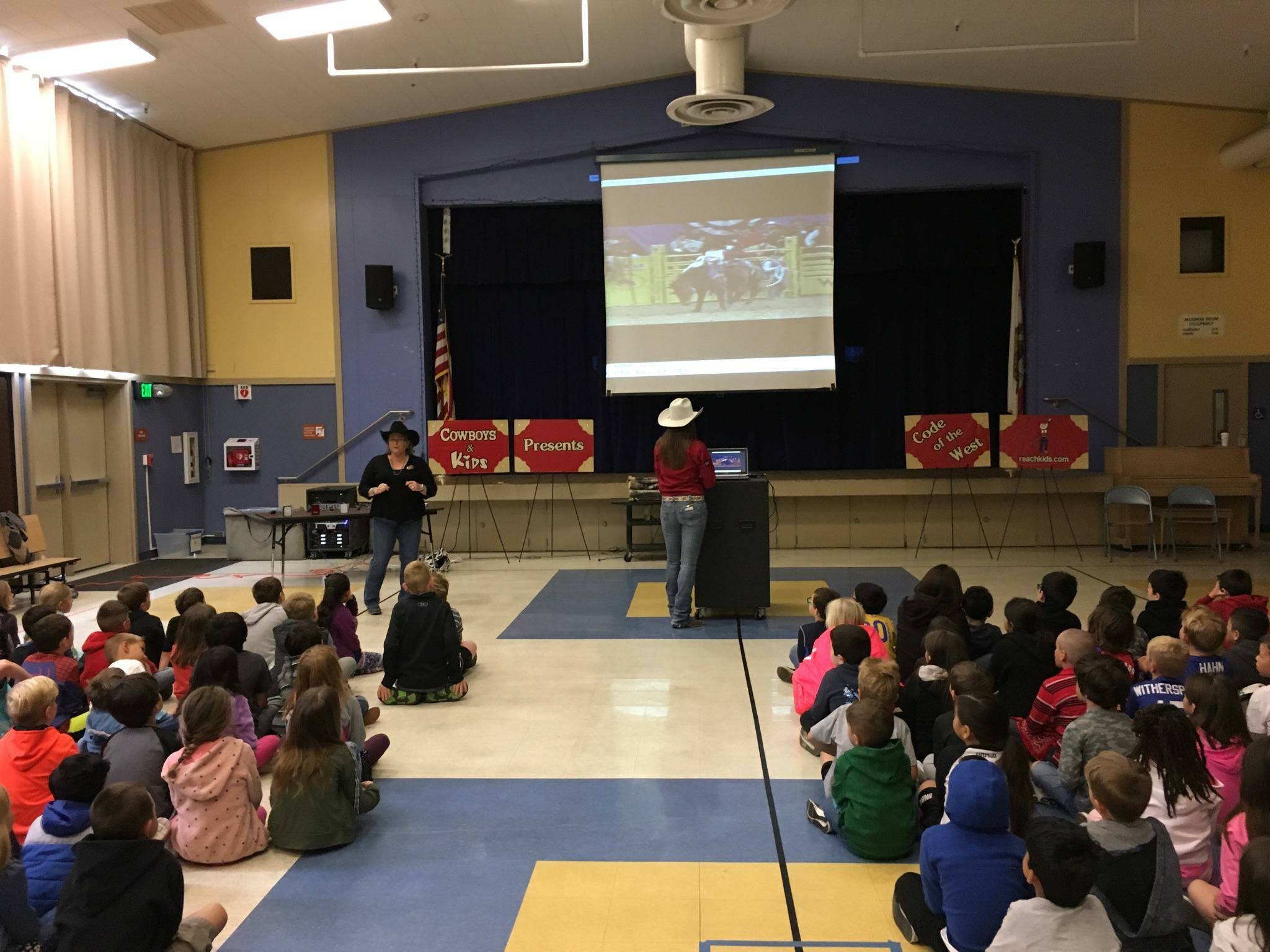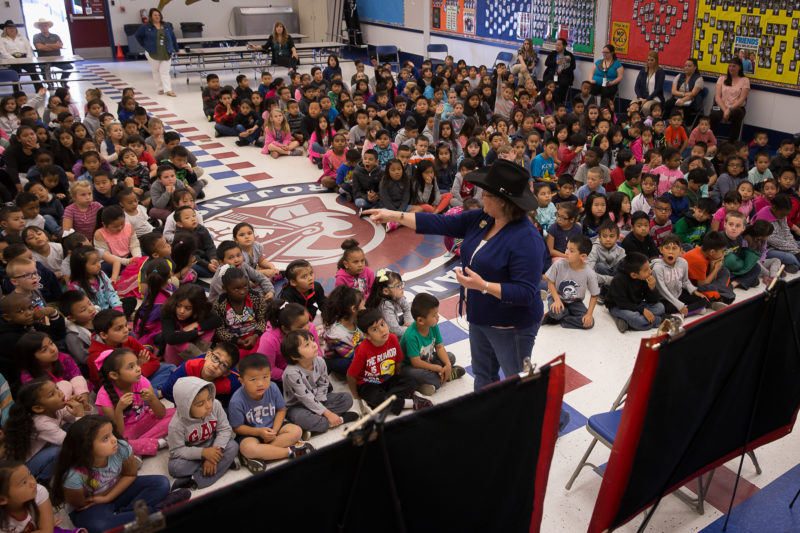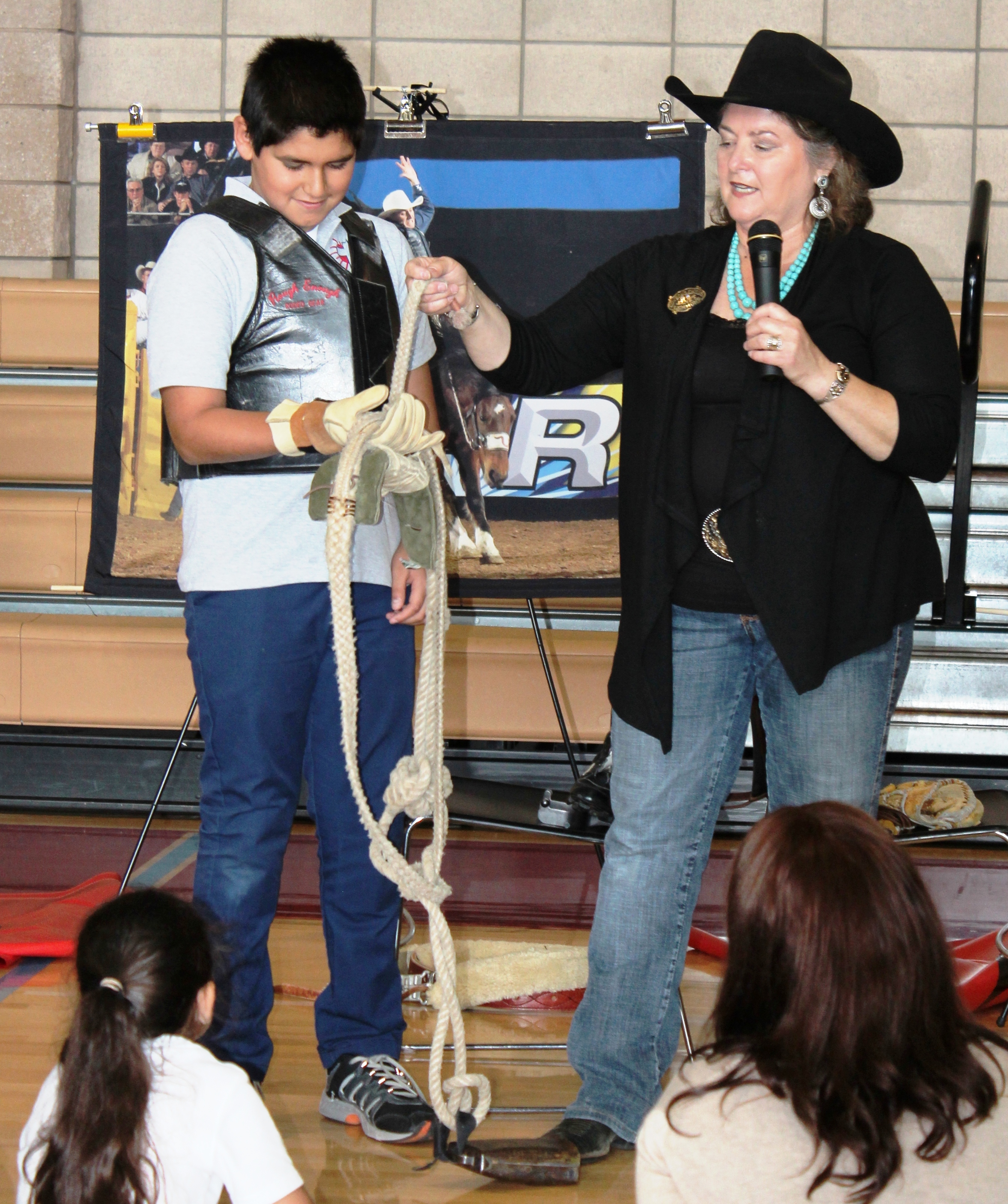 What Teachers & Students are saying
School Leaders
Dear Mrs. Conway,
I want to thank you for providing an outstanding educational opportunity for the children of Pine Strawberry School.
You did a superb job teaching the "Cowboy Up" standards and supporting character education for students. The presentation was well organized and informative. Each of the program demonstrations commanded student attention through some active participation and definitely made an impression on students.
Our staff appreciates the amount of time, effort and dedication it takes to put together such an outstanding and well run program. It is an honor to work with such knowledgeable professionals who willingly support real life education for the students of our community.
Pine Strawberry School looks forward to working in partnership with you in the future in support of education for our youth. Again, thank you for providing such an excellent educational opportunity for our students.
Sincerely,
Kathe Ketchem
Superintendent
…This was one of the best school assemblies I attended in my 20 years as an educator.  You do a wonderful job of sharing very interesting facts about rodeo and the "Cowboy Up" message.  Keep up the good job!!"
Julie A. Hibbard,
Elementary School Principal Camp Verde, AZ
Dear Penny,
… I would also like to take this opportunity to commend you not only on the material that you present, but on your presentation itself. You have developed a very educationg and flowing curriculum that you presnt. The transition from the rodeo history and education into gang-drug awareness and self esteem portion of your program was excellent. While watching the four assemblies that you presented for us, I noticed that you were able to hold the attention of the "entire" audience, and you generated enormous audience participation…. As being a former DARE officer myself, I see the importance of presentations like yours. The message can't be given enough to our youth.
Sincerely,
Deputy Jeff Fahsbender
Kern County Sheriff's Department.
Dear Ms. Conway,
Never in my years as an educator have I seen a more meaningful and entertaining presentation. Your ability to teach, demonstrate, involve an audience adn then bring them right back into focus is phenominal. … There is nobody that everybody likes. Wrong. They all like you and your program. Keep it going.
Cowboy up,
Ken Hughes
Benton Public Schools, Benton, AR
Dear Ms. Conway,
We were able to REACh 2,180 students and 268 teachers and administrators with a very positive message about substance abuse through your program. Donna Thibodeaux is a dynamite presenter who held the kids captive with her excellent presentation skills and interesting message. …[the teachers] were amazed at how she drew out even the shy children and kept a tight reign on the "active".
Sincerely,
Barbara T. Gaume
Executive Director
Star Council on Substance Abuse, Stephenville, TX
Dear Penny,
What a wonderful presentation! Our REACh program was so meaningful and very worthwhile. Our third, fourth and fifth graders gave you their best attention because you shared valuable and interesting information that was most appropriate for those age levels. Your program set the stage for those students who are going to the Royal soon. They now have a focus which will allow them to enjoy the rodeo that much more.
You have a beautiful rapport with children. We are so happy that you came to Border Star School.
We do thank you.
Most sincerely yours,
Sherry Schreiber
Parent/Community Involvement Teacher
Border Star School, Kansas City, MO.
Connie,
Thank you so much for the assembly. The kids loved it and so did our staff. You presented the information well. Character education is so important and we learned some interesting things about bull riding. Again, on behalf of Washington Irving in Edmond, thanks.
Lisa Kadavy
Counselor
…………………………………………………………………
Students
Dear Mrs. Penny Conway,
How are you? Thanks for your presentation. It was great and I learned a lot from it. Thank you for coming to our school, it was very nice of you.
I'll always remember the slogans you taught us especially "cowboy up". I learned a lot. Thank you for everything!
Your Friend,
Kimberly B.
(PS. I like cowboy kind of things, you know what I mean?)
Dear Penny Conway,
Thank you for coming to Sequoya. I learned a lot about rodeos. I also learned about making right choices. Cowboy up. It was very interesting I'll probly go to the rodeo this weekend. I"m going to make right choices.
Your Friend,
Blake
Dear Penny Conway,
Thank you for teaching us about the rodeo and making the right choices. I will try to make right choices. I enjoyed you visiting our school. I learned a lot about rodeos. Especially roping! I hope you visit our school again very quickly! I have to go now. Take care now, by by then!
Your Friend,
Craig T.
PS. COWBOY UP!!
Dear Mrs. Penny Conway,
Thank you for coming. It was interesting listening about the rodeo. I never knew they used that type of equipment. You told us a lot about each test. Teaching us about cowboy up, make a choice and make a path will help us in life. Thank you again for coming to our school.
Your Friend,
Sam L.
Dear Mrs. Penny Conway,
Thank you for coming to our school. I lerned a lot such as; not to do drugs, make your own path, make a choice, and cowboy up. And don't fall into someone else's path.
Also the rodeo talk was great. It's cool you won a belt buckle. I want one too! I might go to the rodeo.
Cowboy Up!!
Your Friend,
Cahlie K.
Dear Mrs. Penny Conway,
Thaks for teaching me about the rodeo and to resist drugs. I liked how you tought us to "cowboy up" and "make your own path." I think it was really nice of you to do this stuff for us.
I will try my best on doing my own things and make my own decisions. I liked the pictures at the rodeo too. They were great!!
Your Friend,
Collin E.
Dear Mrs. Conway,
… I really enjoyed your presentation in the lunch room. I thought the pictures were very exciting. Thank you for telling us about bull riders, and horse riders, too. I learned that "Cowboy Up" is a great thing to say if you're in a pickle.
Thank you,
Ben F.
Dear Mrs. Conway,
…I am not interested in this hobby. I learned a lot of new facts about the rodeo and the other thigns you talked about, it was a great experience. I also like the idea about honoring our country's flag at every rodeo, it probalby makes our country proud. …
Your Friend,
Ashley M.
Dear Mrs. Conway,
Thank you for coming to do the assembly. It was so fun. I learned so much. Since I like horses it was very fun for me. I will always remember "cowboy up". The rodeo sounds like a fun sport. My favorite part was the questions and if you answered the question right you got a ruler. I also liked the bull riding and when we learned how to rope.
Your Friend,
Kelly