Since our inception in 1991 we have reached well over 2.5 million students in 31 states with the truths of strong character. Because our country's western heritage epitomizes the qualities Americans hold in high regard: rugged individualism, freedom, honesty, patriotism and pride of achievement, deep in the heart of most Americans there is a place reserved for thoughts of "wide open spaces" and the American Cowboy. The traditional image of the cowboy is a bovine babysitter positioned on horseback or around a campfire. He believed his word was his bond and his reputation was built upon the quality of his work. Today's cowboy is anyone, rural and urban, regardless of race, creed, color, sex or background, who believes that character counts. Using a Western theme and highlighting the American Cowboy's traits, Cowboys and Kids engages our audience through visual, auditory, and hands-on teaching methods. By using these different tools we are able to meet the needs of the students' different leaning styles and maintain their interest throughout the presentation. In addition, both of our 45 minute REACh assemblies touch on areas required in the states' curriculum; math skills, vocabulary, memory recall, and more. Our curricula are tailored specifically for the age of our audience. For example, when working with elementary students we focus on teaching the students to be strong and not to be led by others into drugs, gangs and bullying activities using appropriate examples pertaining to their age group.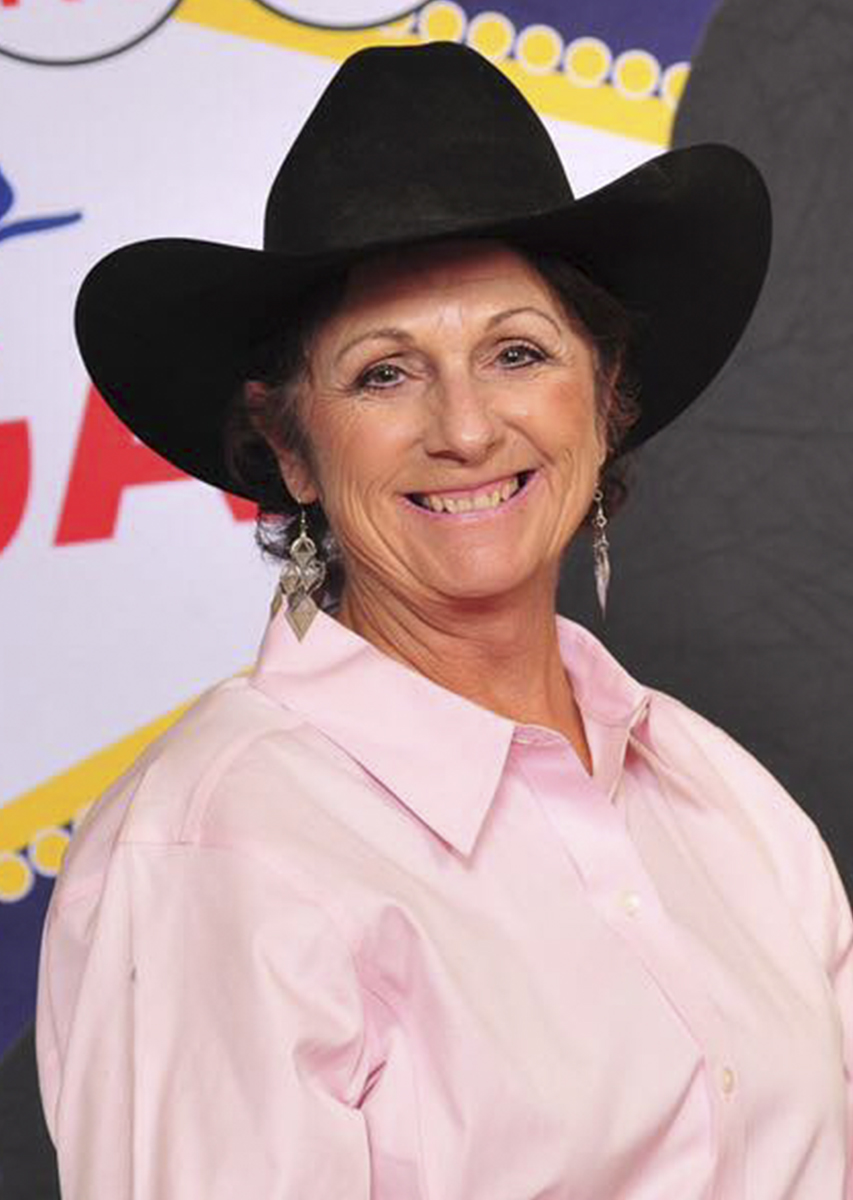 Penny Conway
Payson, AZ
President and Founder
Penny Conway currently the Founder and President of the 26 year old Cowboys & Kids non-profit organization. Cowboys & Kids includes the REACh Assembly program and Pee-Wee Stampede and Cowboys & Kids Rodeo Booklet. She was an elementary school teacher for 5 years in Payson, AZ prior to Cowboys & Kids. She has a B.A. in Elementary Education from Arizona State University & Central Arizona College. While she was an elementary school teacher she was trained to work with at risk children and ran special group session for students.
Penny is the 2001 Professional Women's Rodeo Association World Champion Team Roper. At age 12 she became a member of the Professional Women's Rodeo Association. Just recently was honored with a gold card from the WPRA. Penny was on the National Collegiate Rodeo Team for 4 years at Arizona State University and Central Arizona College. Penny's Dad, Milt Simon, participated in the first National Finals Rodeo in Dallas, Texas in 1959.
Penny is married to Bill Conway who is a member of a 143-year, pioneer cattle ranching family of Gila County, Arizona. Their son, Kyle, is the 6th generation on the ranch and a 7 time Arizona Junior Rodeo Association Champion, a High School National Rodeo Finalist. Daughter, Katy is married to Justin Taylor, they have 3 beautiful children.
Penny feels very fortunate to serve children in such a positive way through the Cowboys & Kids organization.
Janet Lemmons-
Castro Valley, CA
Lives in Castro Valley, CA. Community and family are very important to her.
She is the owner of Rowell's Saddlery and Western Wear. Established in 1942, the store was honored to be named the 2017 Historic Business from the Hayward Area Historical Society. Recognizing a currently operating business whose longevity has contributed to maintaining the community's historic character.
California 20th Assembly District Women's Hall of Fame, 2016 business honoree
She has chaired the School Site Council for two years, working with elementary school staff developing, reviewing and evaluate school improvement programs and school budgets.
Served 7 years as District Representative to the California High School Rodeo State Board, implementing rules, and adult advisor to student activities.
Through the local Rotary Club she has received the Paul Harris Fellow Award for her contributions to the community.
Member of the Rowell Ranch Rodeo's Board of Directors. Chair of the Marketing Committee, and working with the animal welfare committee.
As a former 4-H leader, Janet now volunteers her time assisting in the production of the Eden Area Ag Day, sharing agriculture and the western way of life with local schools.
Enjoying the western way of life Janet's family has been involved with livestock and rodeos for many years. Her two sons are members of the PRCA, Ory contesting in Steer Wrestling, while her youngest son competes in the rough stock events of Bull Riding & Saddle Bronc Riding.
Janet has been with Cowboys & Kids for over 15 years and enjoys teaching our youth about the sport of rodeo. And finds it especially gratifying when teachers and support staff comment that they also learned something new about rodeo.